17 Jul
*Tutorial by ChiWei @ One Dog Woof for her win of the Summer Bounty challenge for season 12*
Like the
Scrap Wood Lantern
, the brainstorming process for this project took quite a circuitous route.  I was originally thinking about some summer placemats, but after Drew gave me a big THUMBS DOWN, I asked him for ideas, if he was so clever indeed.  We also had to take into account that we were going to be on vacation that week, so I wouldn't have access to my usual assortment of sewing and crafting and woodworking supplies.  My MIL gave us a spark of inspiration when she talked about handmade baskets in Williamsburg, and then Drew suggested that his dad cut me super thin slices of wood with which to weave a basket.  Are you kidding me?!  But then, I remembered the hot Pinterest pin of
making baskets out of paper
, and figured I can probably do it with fabric, so we went looking for the nearest Joann's store!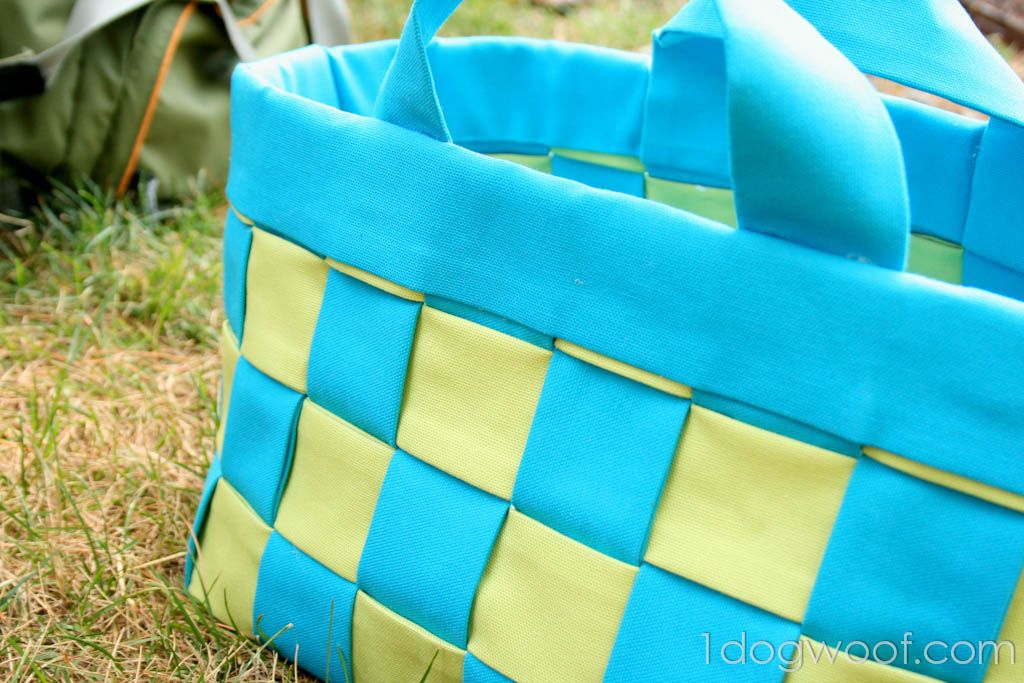 Materials:
2 yds of 60″ wide heavy duck canvas.  I used 1 yd of each color.
2 rolls of 3/4″ hem tape.
iron.
scissors + t-square (or rotary cutter/mat/straight edge)
hot glue
Beware, there's some math involved.
Read more