*Tutorial by ChiWei @ One Dog Woof for her win of the Out & About Challenge of season 12*
This was a project I've been meaning to make for a while now, and loved getting a chance to do it for the Out and About week at
SYTYC
.  Now I just need to have a party so I can play!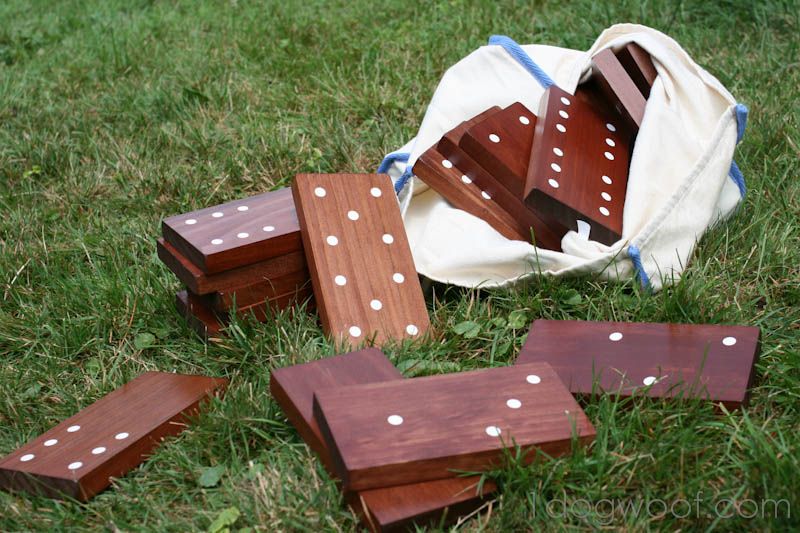 I started off by sending Drew to Home Depot to buy lumber.  Actually, he had to go himself since the wood boards wouldn't fit in the car without removing the carseat.  He asked me to make a note in my write-up that the wood had no knots, but then afterwards, told me I wrote it up wrong.  He bought pine boards with no knots not just to make it pretty, but so that when you actually play Dominoes, you can't use the knots on the back to figure out which pieces your opponents have.  So thoughtful!  There you go honey, I hope I explained it correctly!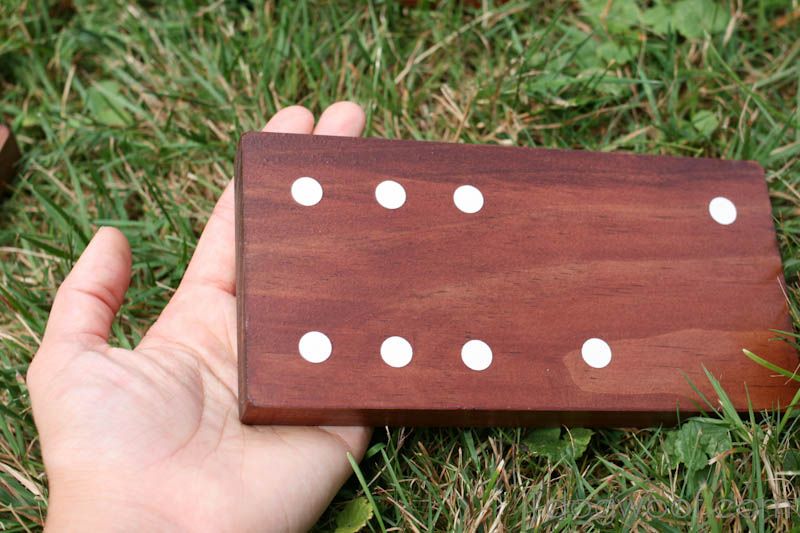 Anyways, I think he bought 2 10 foot 1x4s and 1 8 foot 1×4 board.  A 1×4 board is actually about 3.5 inches wide, so I was aiming to create dominoes that were 3.5″x7″.  There are 28 dominoes in a set, so 7″ times 28 = 196″, which is a little over 16 feet.  With 18 feet of board, we gave ourselves a little extra in case we screwed up on the table saw.
[Read more…]