*Hey everybody! Season 14 of So You Think You're Crafty is going to be fantastic. However, it won't be starting until the New Year – we decided to let the crafters have a little break and family time too  . But I have a great schedule of guest posts and shop spotlights lined up from now until then. Have a great Holiday season and see you all after the New Year!*
I really appreciate Missy giving me the opportunity to show off my little shop today! I've been
blogging
for several years, but a newbie when it comes to selling. I love making individual items, so I put off
selling
anything for a long time…. I just didn't want to be caught up in making the same thing over and over… but over the summer I was making baby gifts for both my sister and sister in law and I was inspired to start selling baby onsies for monthly photo taking. Here's what I made this summer:
After I finished these I realized I didn't actually need 12 onesies… several are the same size… I just needed one of each size and numbers to go on them. That's where I came up with
MADEbyNAPTIME etsy shop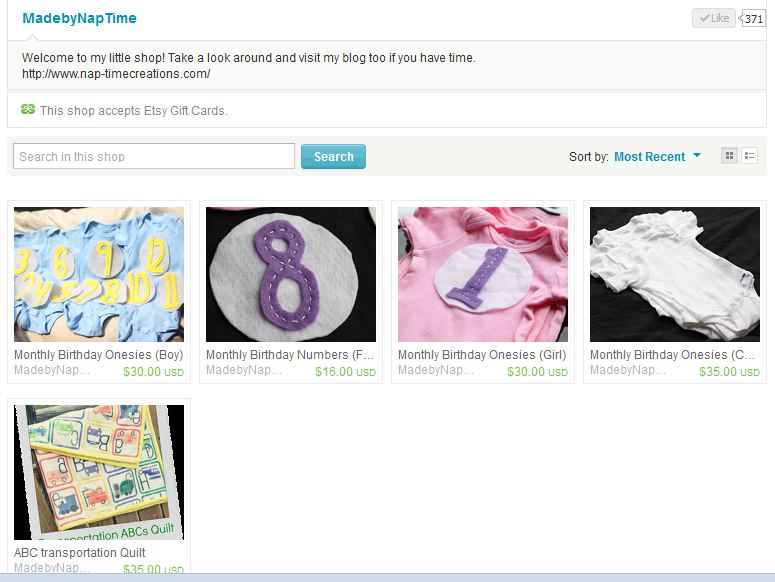 I sell a pre-made girl and boy version or a custom set that you can choose all the colors yourself! I also sell just the numbers with velcro to attach to your own onesies. My final item at the moment is a baby blanket using fabric I custom designed on
Spoonflower
.
AND… because I love SYTYC so much… and I am a former contestant … I'm offering readers a 10% discount through Friday. Enter SYTYC10 at check out!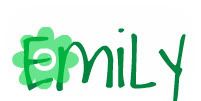 Follow along here:
Facebook
*
Pinterest
*
Subscribe in a reader