*Project made by Chica and Jo @ Chica & Jo*
This week's hardware theme sure was a doozy! We walked around our local hardware store looking for inspiration
and found it in an aisle full of metal rods, poles, and grates. There was some lovely punched aluminum that
came in large sheets intended for use in things like radiator covers. When we saw it, though, we knew it was
destined for greeting cards.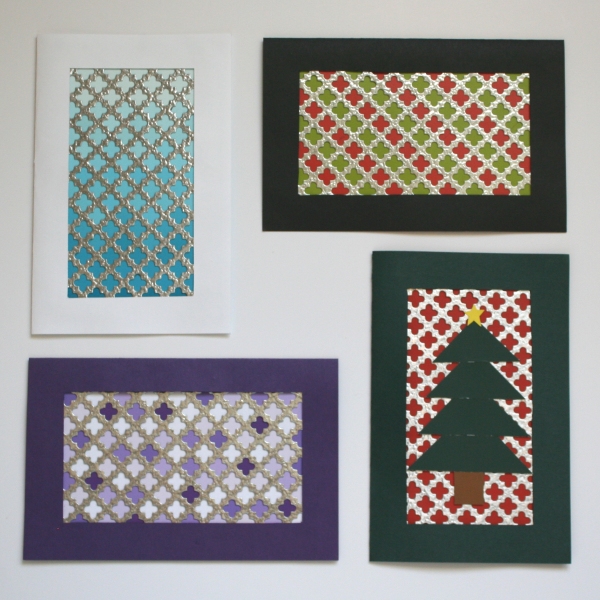 As pretty as the metal was on its own, we knew it needed some color, so we decorated it with another hardware
store find — paint chips! The bright colors make the panels look almost like stained glass, and the cards
are really something special when you open the envelope. The color combination possibilities are endless here.
Of course we started with a couple of Christmas cards.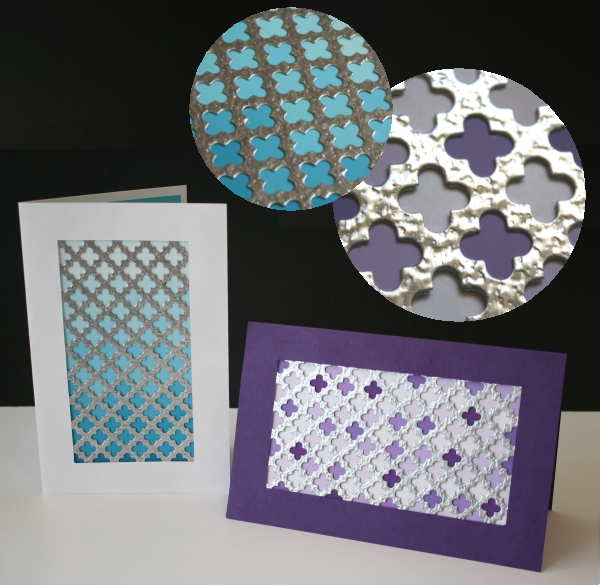 And then we made some that are pretty enough to use for any other occasion. If we win we'll show you just
how we used the paint chips to create those amazing backgrounds.